The clothing store POS System that lets you sell with style
Sell more products and manage your business with Lightspeed's one-stop point of sale system.
Watch a demo
Talk to an expert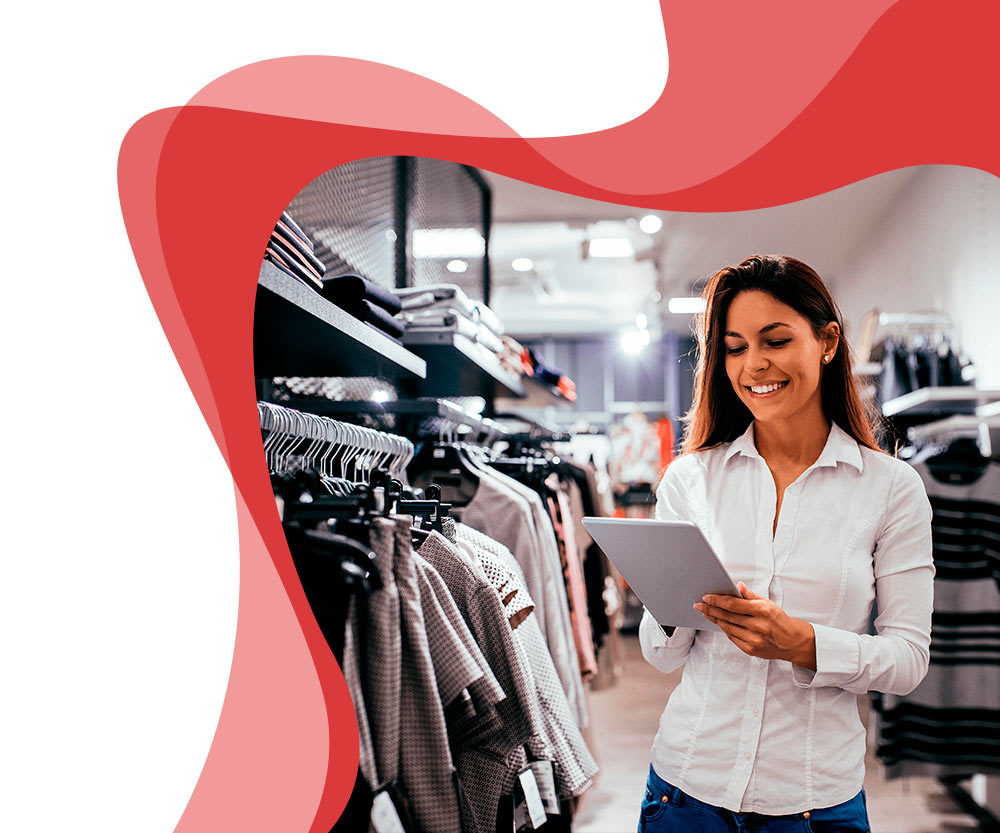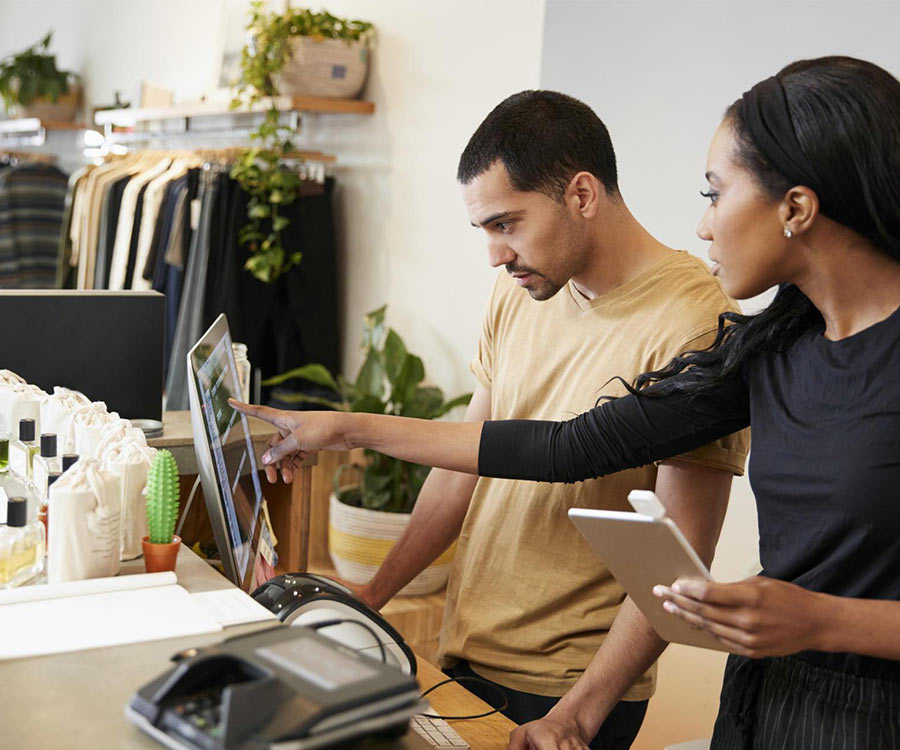 Clothing store inventory management across all your stores and channels
Improve your product organization and keep merch moving with Lightspeed Retail's stock management software.
Easily check on your inventory to ensure your shelves are always well-stocked
Import products individually or in bulk to track and manage products efficiently
Track details like sizes or colors, and use custom fields for unique product attributes
Reduce shrink and admin errors with built-in inventory counting features
Book a demo
Enhance your presence across all channels, online and off
Whether they're shopping in store, online or on social media, Lightspeed Retail gets you in front of your customers.
Sell on your website or on online marketplaces with robust ecommerce tools
Showcase your products and drive sales on social platforms like Instagram and Facebook
Enjoy flexibility with order fulfillment by using tools like click-and-collect or shipping
Manage your inventory and sales from one convenient platform
Learn more about eCom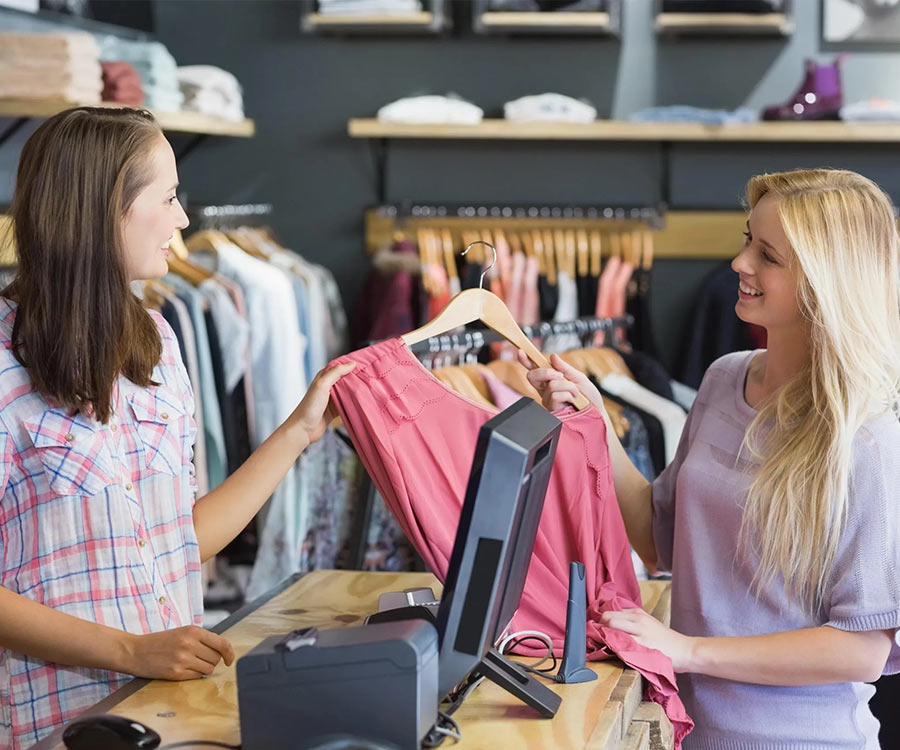 Automate your supplier information with B2B Catalog
Access thousands of products synced straight to your POS. Add pre-loaded product information from your suppliers to your POS, saving time and ensuring your product data is accurate.
Add key product information from thousands of popular clothing suppliers to your POS with a single click.
When receiving products or adding products to a PO, you can search the B2B Catalog for a product by name, keyword or UPC.
Import all the product data a brand has uploaded on the product, including UPC, MSRP, description, image and name.
Learn more




Everything you need to process sales and get paid in one place.
Accept any amount, with any card, from any issuer, all at one predictable rate. No third-party accounts, no hidden fees—just fast and secure integrated payments.
Clear and simple pricing (no hidden fees)
Accept payments from all major credit and debit cards, Apple and Google Pay
Get paid securely with PCI compliance and end-to-end encryption
Call to Learn More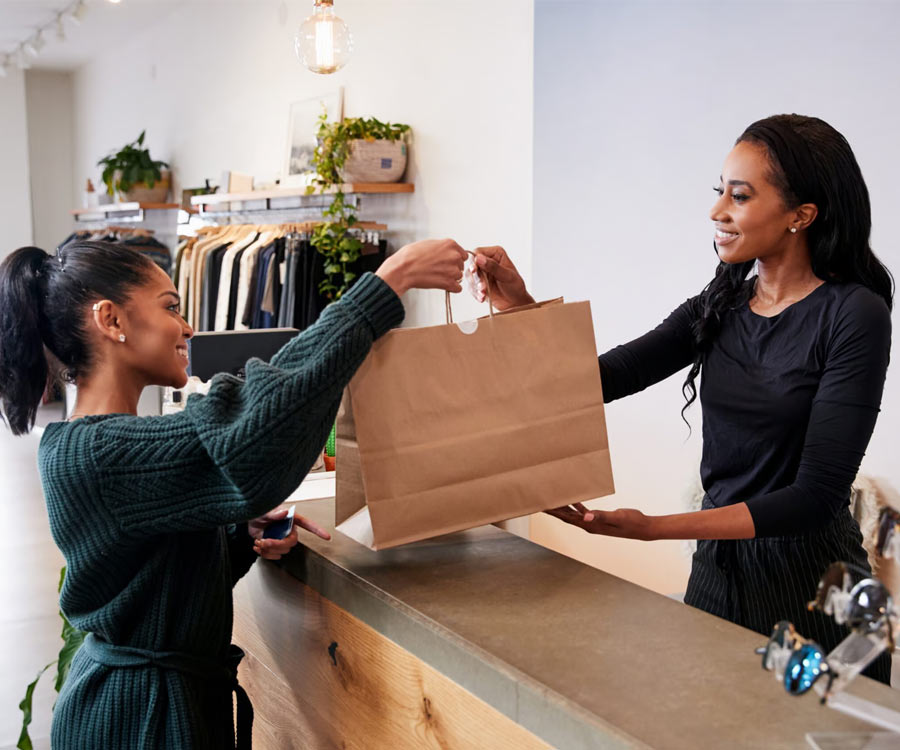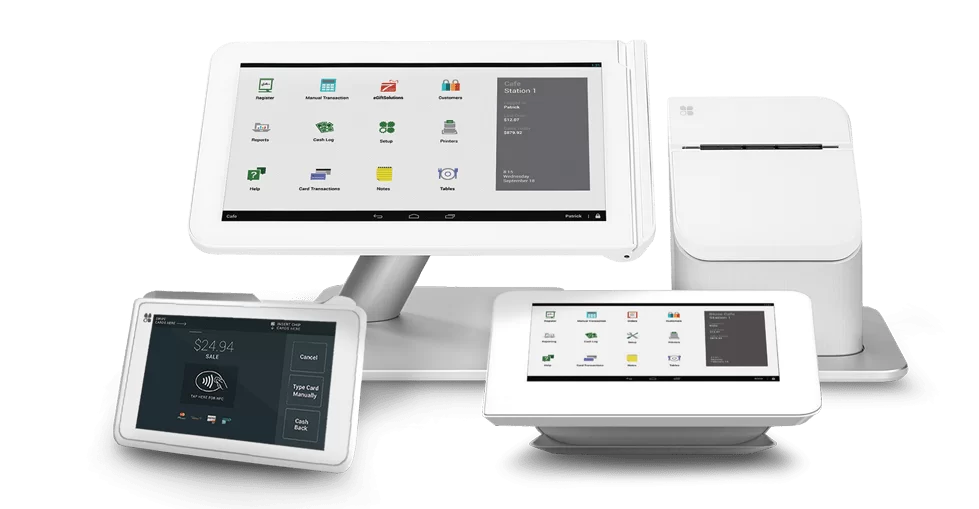 Retail POS hardware? We've got it.
Whether you're stationing your POS on the counter or walking around with an iPad, Lightspeed will help you find the right retail hardware setup. Your perfect wireless experience awaits.
Explore Options
See What FalconPOS can do for you and your Business
Connect with us to discover more and select the best solution for your business.